Henry T. Brush and Jeanie Flora Campbell
"His head was literally one mass of blood the features being hardly distinguishable. The horrified wife gave the alarm and Dr. Brodie, whose office is but a few doors off, was summoned, and on examination it was his opinion that the shots fired, evidently two at the same time, with the muzzles of the weapons both crowded into the unfortunate man's mouth, caused instant death."
--The Evening News, Detroit July 15, 1879, 4 o'clock Edition
"Henry T. Brush about the time he was the father of Frederick Brush and Annie Frances Brush who became Mrs. Annie Brush King" (written by Claude B. King on back of picture), Courtesy of Donald King
Jeanie Flora Campbell, Burton Historical Collection, Detroit Public Library
Annie Frances Brush who became Mrs. Annie Brush King, Courtesy of Donald King
Residence and office of Dr. William Brodie, corner of Lafayette Ave. & Wayne St., Detroit.
Excerpt from July 17th, 1879 Coroner's Inquest as printed in the Detroit Free Press:

"Dr. Wm. Brodie sworn: Was called to the house of Mr. Brush about 2:15 p.m., on July 15; went to the room where the body lay; viewed the body lying upon its back; found blood oozing from the mouth, the face covered with blood, left hand lying by the side bloody, right hand lying on the breast and a pistol on his breast in close proximity to the hand; another revolver lying at his right side on the floor. I examined both pistols and found evidence that both had been recently discharged. Mr. Brush was dead at that time. I found the body sound except a bruise over the right eyelid, very slight, and a powder mark on the chin. Found on the inside of the mouth two wounds about an inch apart in the roof of the mouth; introduced a probe into one opening through the base of the brain, but could not find any ball; I think the transverse sinus at its union with the longitudinal sinus was wounded; the general direction of the other bullet was upward, and traveled through the nasal bones into the anterior portion of the brain. This ball was not found. I did not think a post-mortem examination was necessary, and death must have been instantaneous. I think Mr. Brush laid himself on the floor before firing the pistols and received the wounds in that position. Either of the wounds was sufficient to cause death."
Picture source: Farmer, Silas, The history of Detroit and Michigan, or, The metropolis illustrated : chronological cyclopaedia of the past and present : including a full record of territorial days in Michigan and the annals of Wayne County, Detroit: S. Farmer & Co., 1884, 1071 pgs.
Henry T. Brush & Jeanie Flora Campbell's headstones, Woodmere Cemetery, Detroit, Michigan
Amanda Hunter Grant & William Cicero Grant's headstones, Woodmere Cemetery, Detroit, Michigan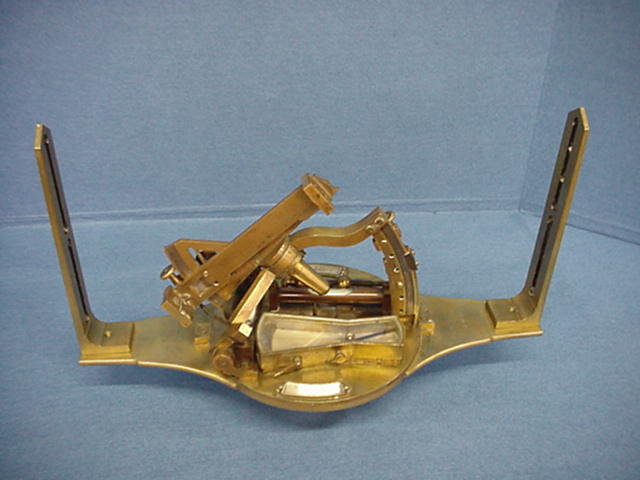 Burt Solar Compass, bearing the Grant & Crosman name, from the Museum of Surveying in Lansing, Michigan. [http://www.surveyhistory.org/grant_&_crosman.htm]
Burt Brush, Nephew of Henry T. Brush, Son of James Brush.
Brush, Bert. Self Portrait. Photo. The Museum of Snohomish County History. Everett WA
Dog pulled carriage in front of Bert Brush's photo studio in Everett, WA. Circa 1900
Source: Photo. The Museum of Snohomish County History. Everett WA